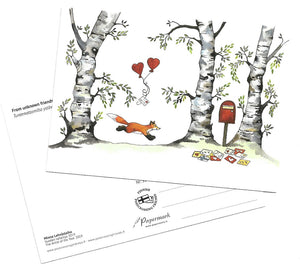 "Artist of the year 2019" postcard #P02
"From unknown friends all over the world." From the Finnish Postcrossing Friends Association's "Artist of the year 2019" series. Card 1 out of 6.
Tuntemattomilta ystäviltä kaikkialta maailmasta. Suomen Postcrossingyhdistyksen vuoden 2019 taiteilija -sarjan postikortti. Kortti 1 kautta 6.
An illustrated postcard by Minna Lehväslaiho.
---
We Also Recommend